Connected Lighting
Connected Lighting is a wireless remote control system using Bluetooth® communication. Through Connected Lighting, dimming and tuning can be conveniently controlled by a single controller.
Remote control of lighting via Bluetooth® connection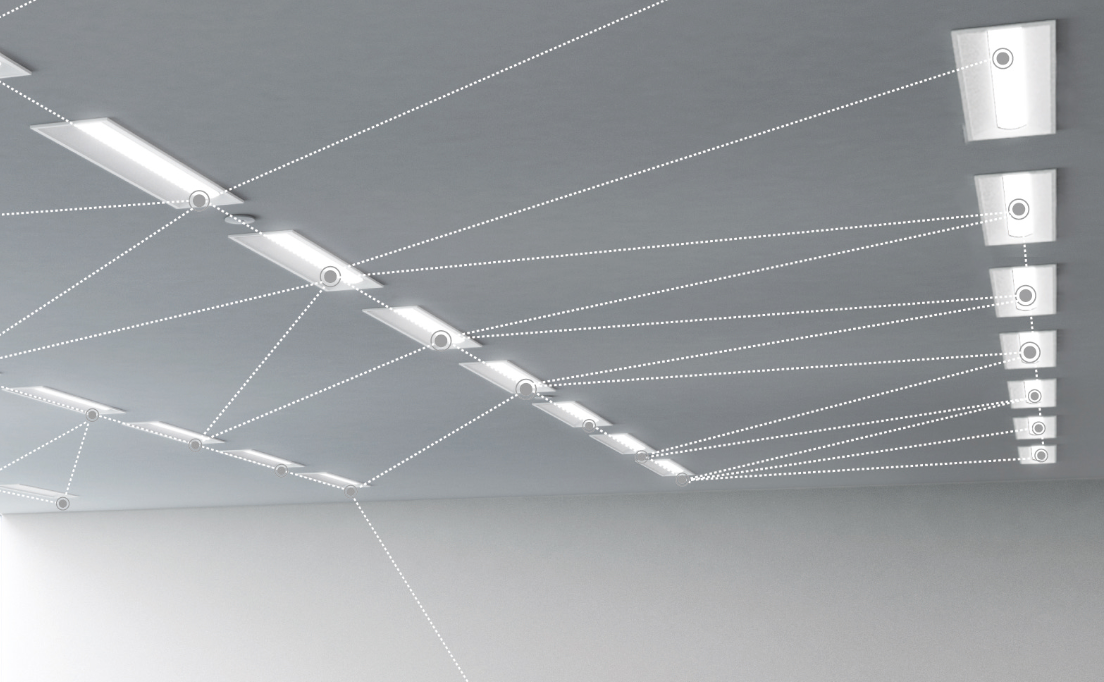 Connected Lighting does not only enhance the convenience of dimming and tuning. But also, the troublesome wiring and setting works can be avoided nor installed easily. The convenience of Connected Lighting may enhance the freedom of lighting arrangements and effects in various situations as offices, shops and facilities.
Dimming and Color
Adjustment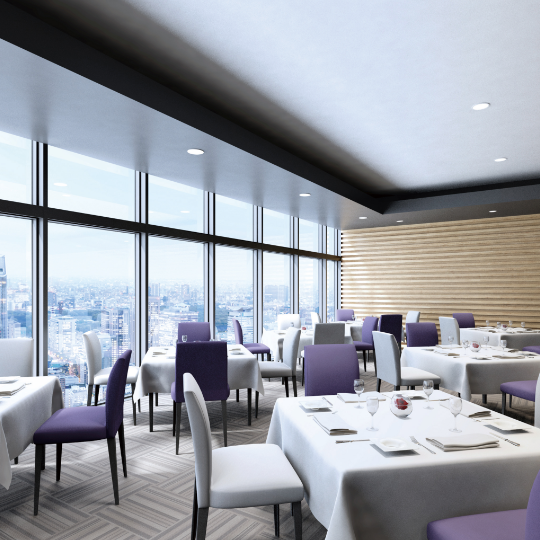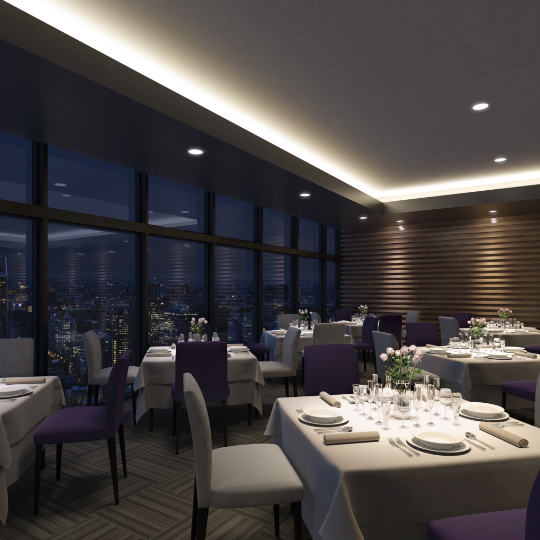 Connected Lighting helps you easily create the most suitable atmosphere for every occasion and situation. You can set a refreshing bright color shade for lunchtime and switch to a calm and relaxing tone for the evening in the same room.
RGB Full Color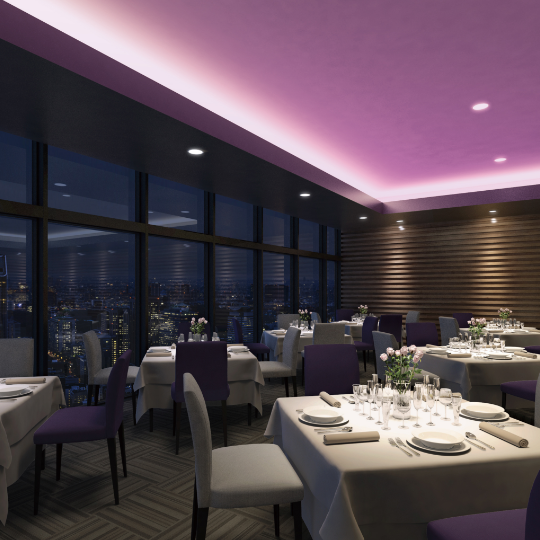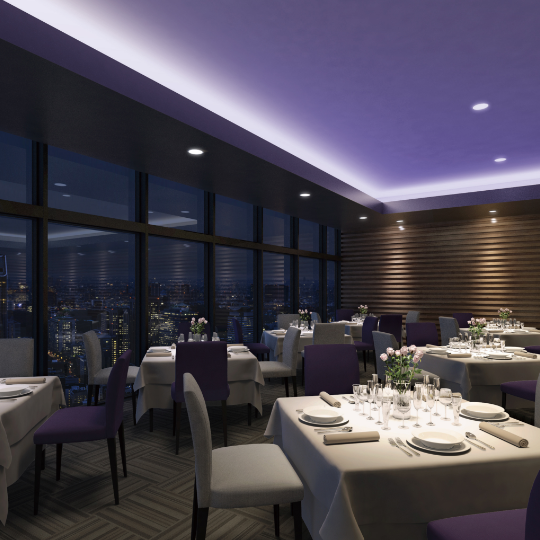 RGB lighting can be controlled by Connected Lighting as well. RGB lighting effects such as, lighting the walls and ceiling, high lightening the facades and different shades can be enjoyed.
Lighting Effects from Remote Control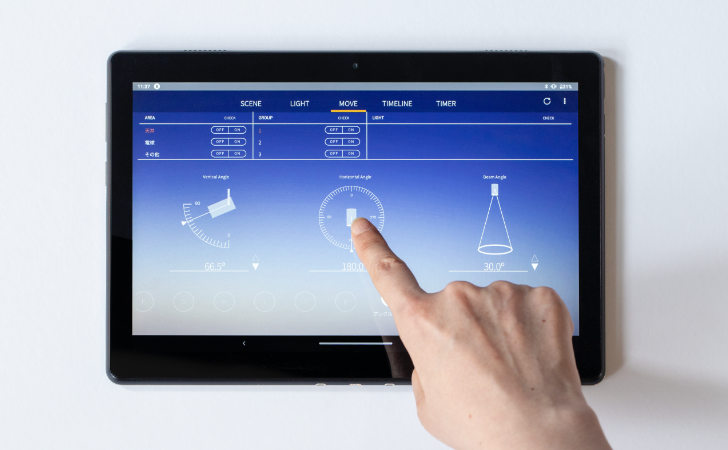 A dedicated controller is required. You can select the most suitable controller depending on the location and application. Setting, memorizing sceneries and lighting effects can be made through the controller.
Individual Dimmer Control
Memorizing different dimming setting for each fixtures individually can be made. Enhancing the freedom of changing the atmosphere.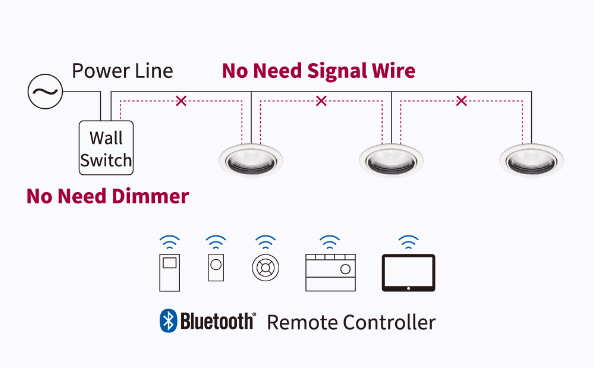 Easy Installation
Only the fixture and the controller are required and dimmers and complicated wireworks can be avoided. Installation can be completed with a wall switch and power cable only. It may increase productivity and save time for renovation works.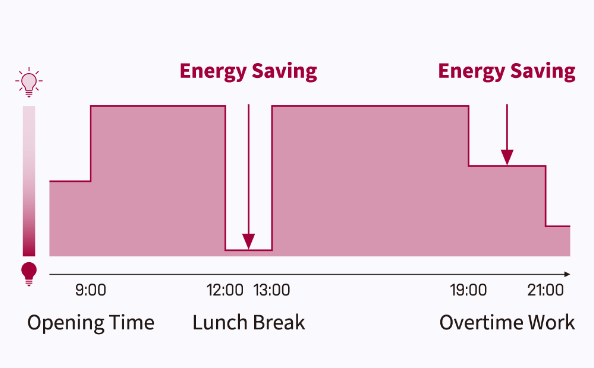 Timeline Base Energy Saver
The convenient timeline function (tablet only) can automatically adjust lighting to a preset brightness level at a preset time, reducing energy consumption in offices.
Recommended Projects for You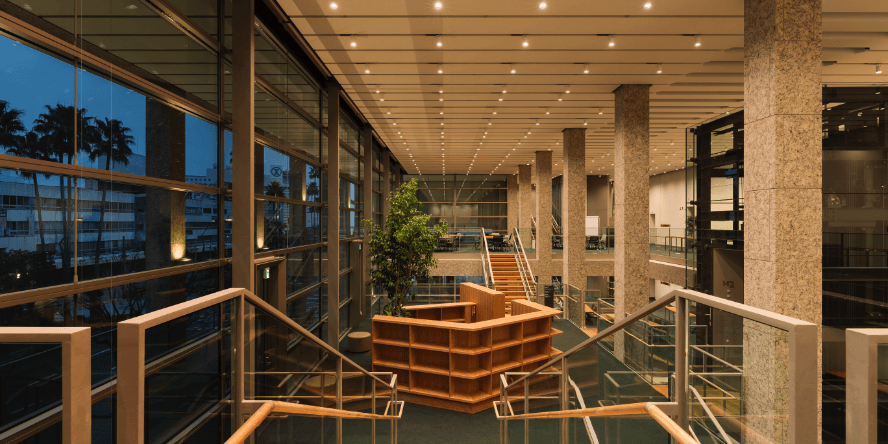 Bank
Awa Bank Head Office Sales Department Building
More Details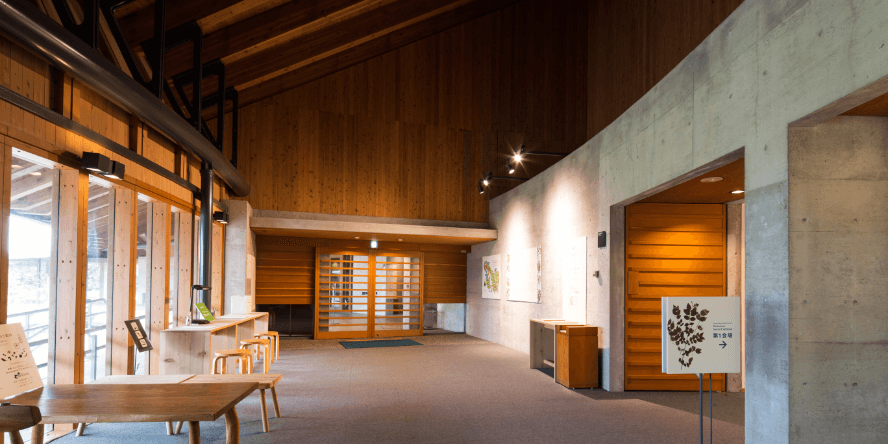 Museum
Makino Museum of Plants and People
More Details