Connected Lighting
Connected Lighting, which uses Bluetooth® connection to remotely control lighting, provides a convenient way to dim and adjust colors of lights with a single remote control.
Remote control of lighting via Bluetooth® connection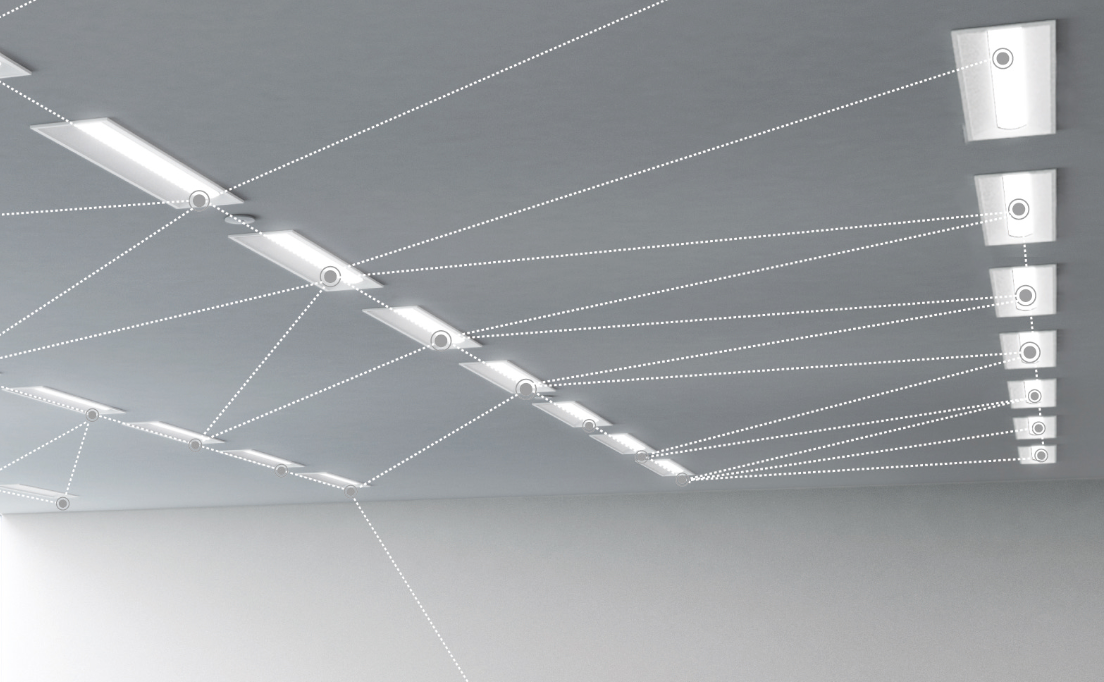 Lighting dimming and color adjustment can be easily performed with a single remote control, with no need for dimmers or cables. This allows simple installation as well as freedom to change lighting layouts and effects in offices and facilities.
Dimming and Color
Adjustment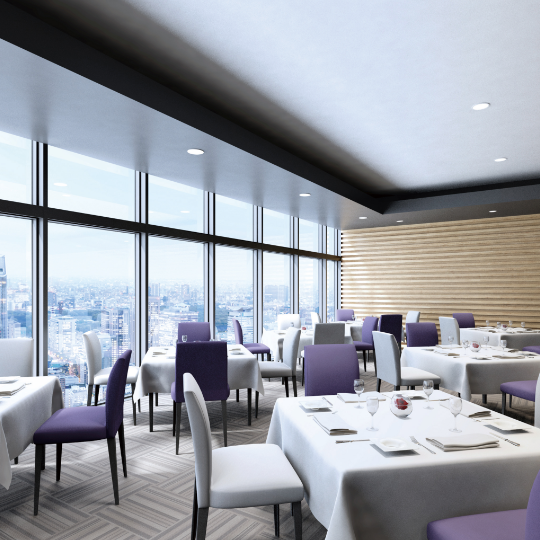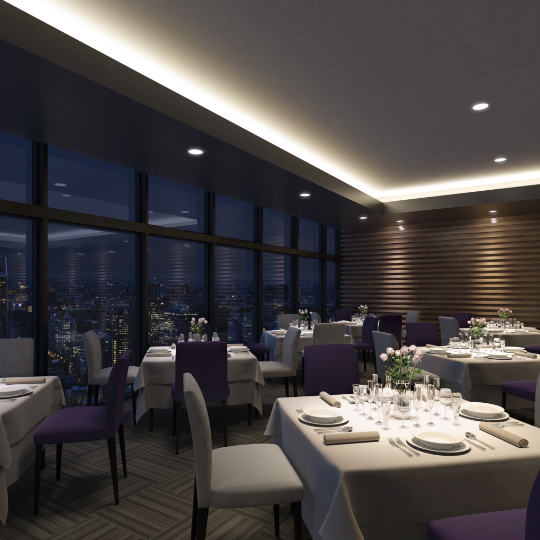 Connected Lighting gives you control of dimming and color settings from your remote control. You can brighten your light to 6,500K for refreshing mood during lunch, and dim to 2,700K for calm mood at dinner. You are free to create your own lighting for every occasion or season.
RGB Full Color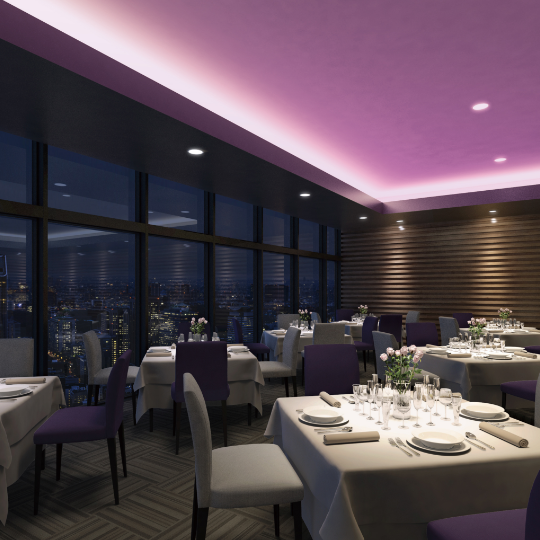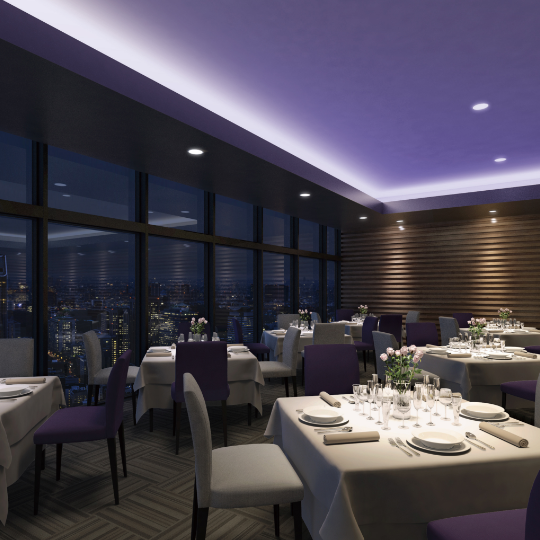 Connected Lighting gives you control of RGB color effects from your remote control. Lighting up walls in a café with colors, decorating outdoor façade with accent colors, or creating any color effects of your choosing can be done with a single remote control.
Lighting Effects from Remote Control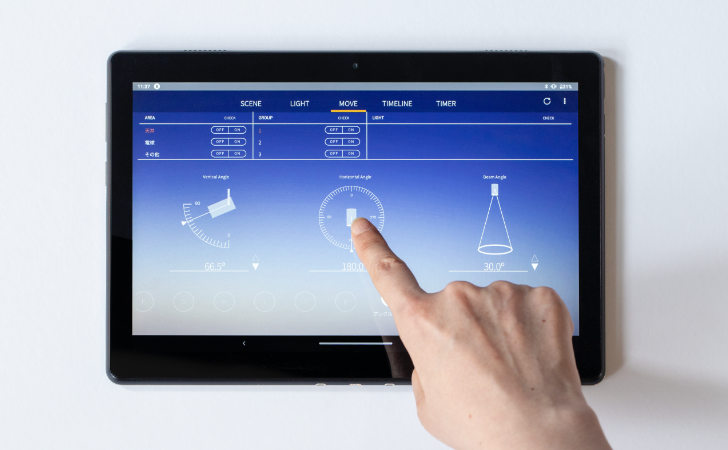 A dedicated remote controller or a tablet is used to control lighting. The remote control allows basic settings and the tablet is best for setting multipurpose lighting effects. Selections are available according to your needs.
Individual Dimmer Control
Connected Lighting enables dimming settings for each individual lighting fixture. Setting your light for a certain time of a day and season, or fine tuning lighting effects to match a particular spatial layout, is flexible from a remote control or a tablet.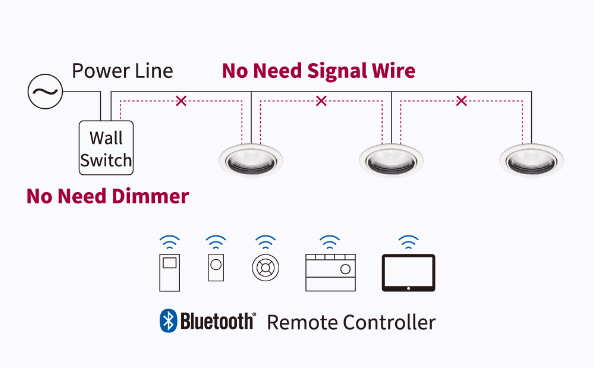 Easy Installation
No dimmers or cables are required for the installation. All you need are the lighting fixture and a controller. Installation is completed with simple connection of a switch and a power cable. It is also convenient when renovating your space.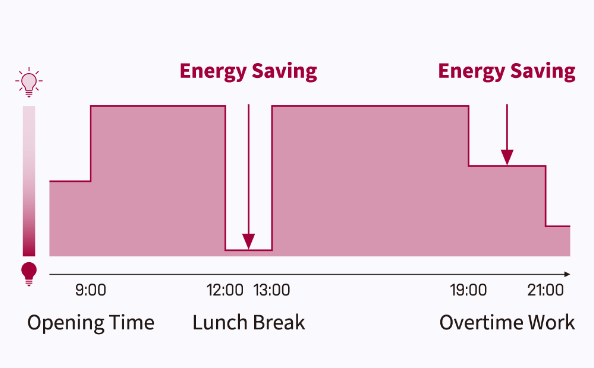 Timeline Base Energy Saver
The convenient timeline function (tablet only) can automatically adjust lighting to a preset brightness level at a preset time, reducing energy consumption in offices.
Recommended Projects for You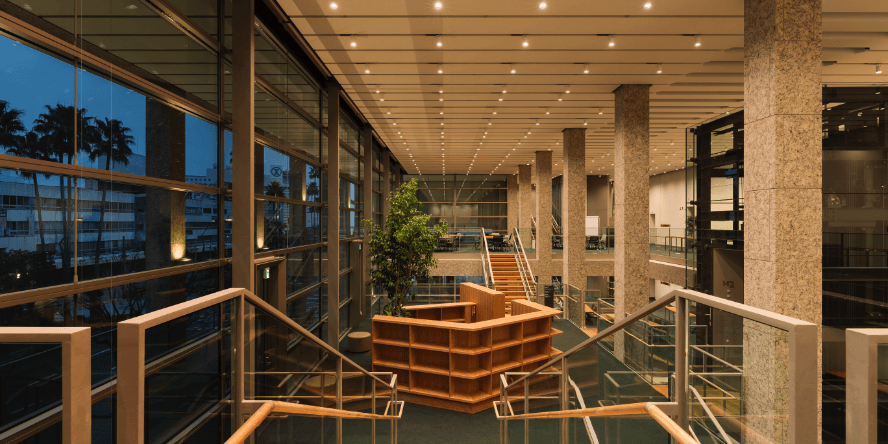 Bank
Awa Bank Head Office Sales Department Building
More Details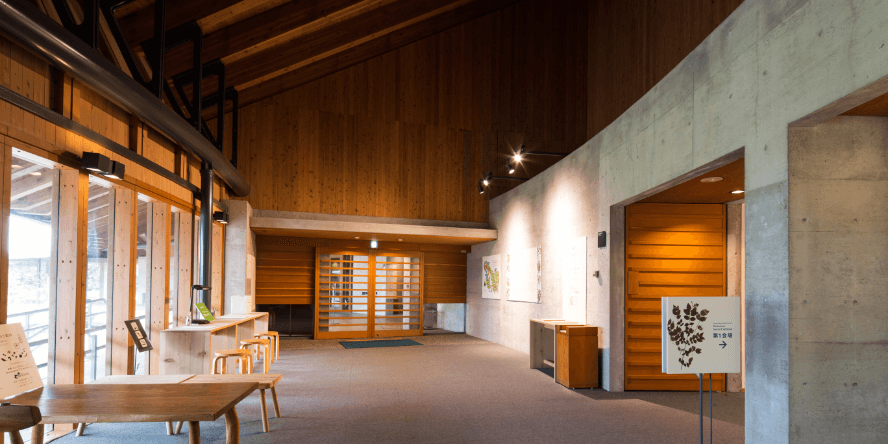 Museum
Makino Museum of Plants and People
More Details