Bank
Awa Bank Head Office Sales Department Building
Light planning by Connected Lighting
Client
Completion
Architecture
Construction
Electrical planning
Lighting design
Location
The Awa Bank, Limited.
www.awabank.co.jp
Dec 2019
Nikken Sekkei ltd
Takenaka Corporation
Yondenko Corporation
Masaya Kenjo, Odelic
Tokushima, Japan
View on Google Maps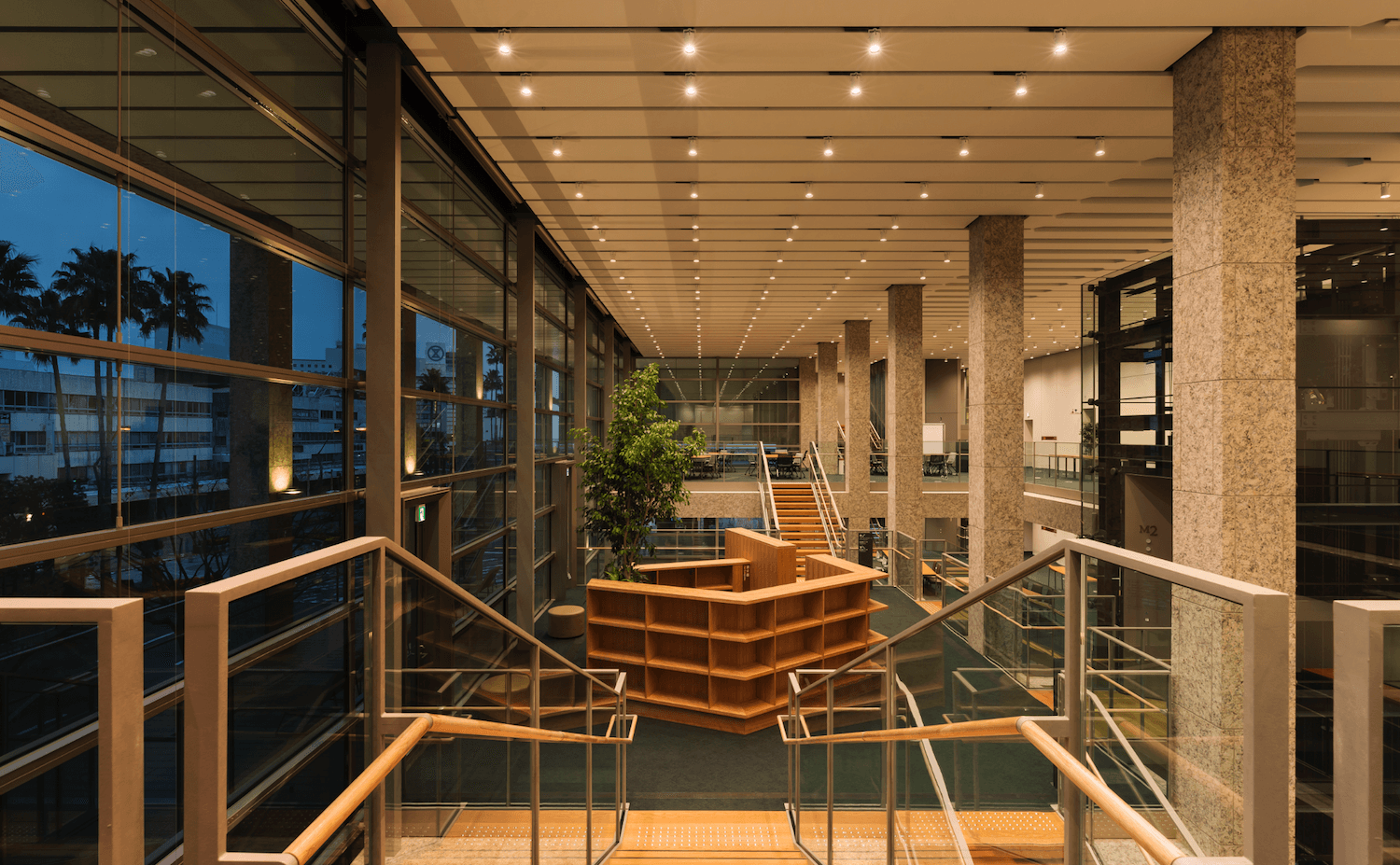 The project received 2019 Good Lighting Award from The Illuminating Engineering Institute of Japan. The Awa Bank sales head office opened as a new type of architectural building with the concept of regional revitalization. As the common areas, such as galleries, co-working and library areas occupy 60% of the total space, its light planning required to meet various purposes in addition to the needs for daily banking operations.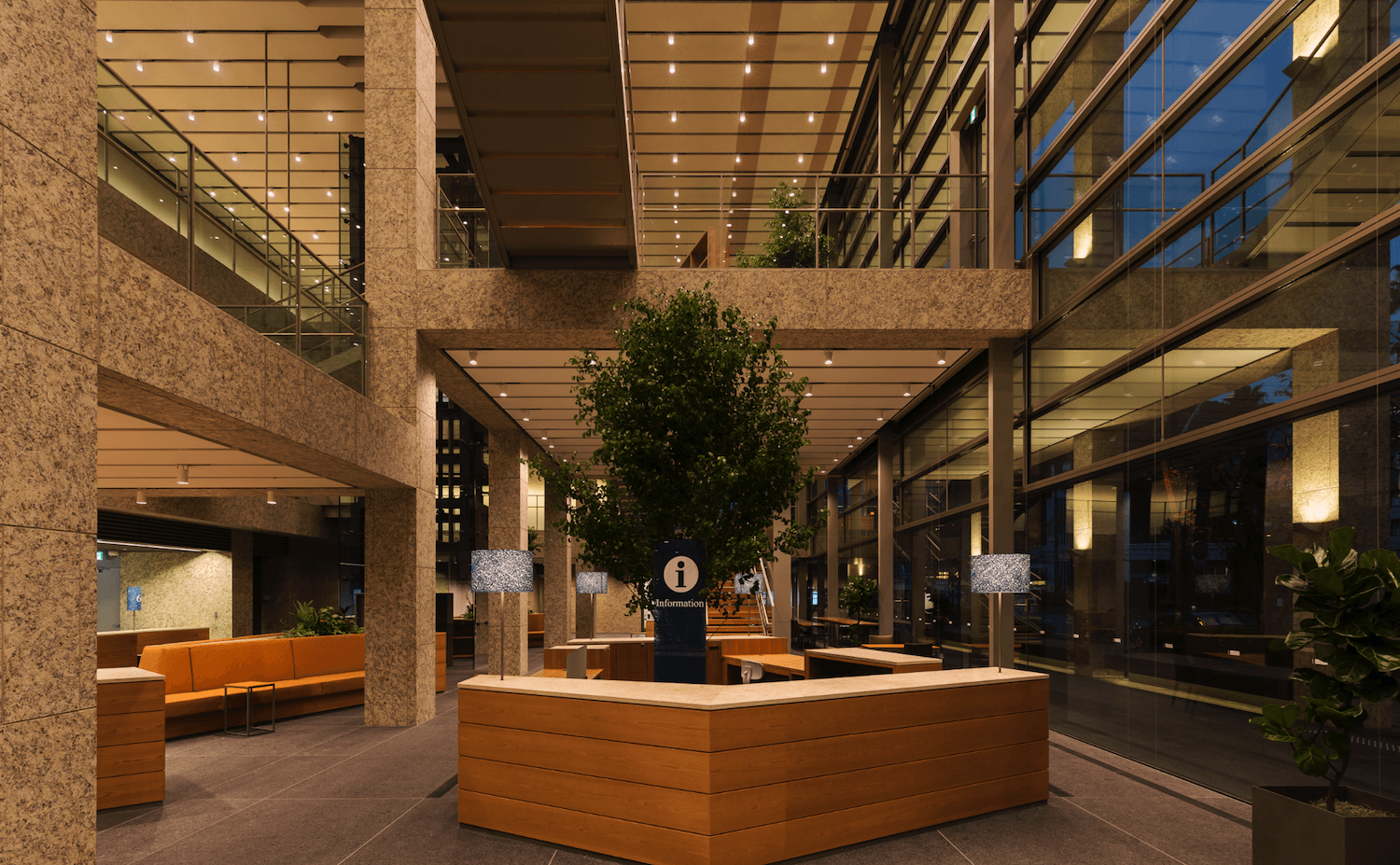 The solution was to employ automatic dimming control with illuminance sensors, dimmer and tunable white drivers on the walls, realizing spatial lighting suited to various exhibits. To achieve uniform brightness throughout each floor and the 12-meter high atrium, illuminance sensors were also utilized to adjust the brightness inside the building.