Reataurant
Sushi Gen
Refined interior space blanketed with indirect lighting
Client
Completion
Interior design
Lighting design
Location
Sushi Gen
sushigen-nagoya.com
Nov 2018
YOSHIHIRO KATO ATELIER
Merlighting DAISUKE SAKAI
Naka-ku, Nagoya, Aichi, Japan
View on Google Maps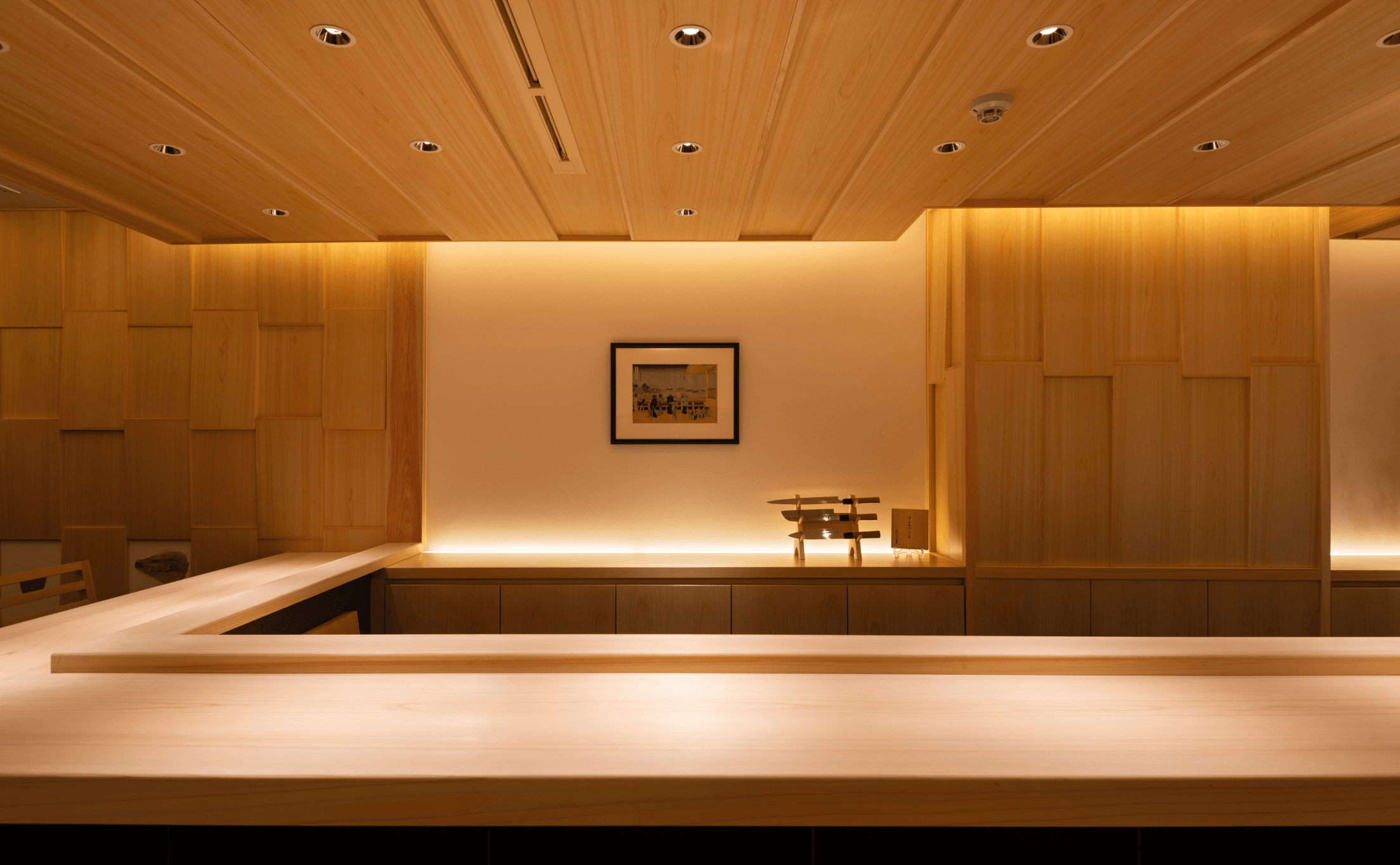 The Gold Winner in Interior Design category for 2020 MUSE Design Awards is a project for Sushi "GEN", a luxury sushi restaurant in Nagoya, Japan.
A series of indirect lighting is selected to match the premium interior design of this restaurant which only serves up to 9 guests for special dining experience. Glareless downlights are only used above the counter, and indirect lightings are used elsewhere.
For the exterior and the signage on the facade, the indirect lighting brings out the aesthetics of wooden and metal surfaces.