Logistic Center
Tsubame Express Osaka Logistic Center
High-bay lighting for logistics hub
Client
Completion
Architecture
Construction
Location
Tsubame Express co., ltd.
www.tsubamekyuubin.co.jp
Dec 2018
Daiwa House Industry co., ltd.
Daiwa House Industry co., ltd.
Yodogawa-ku, Osaka, Japan
View on Google Maps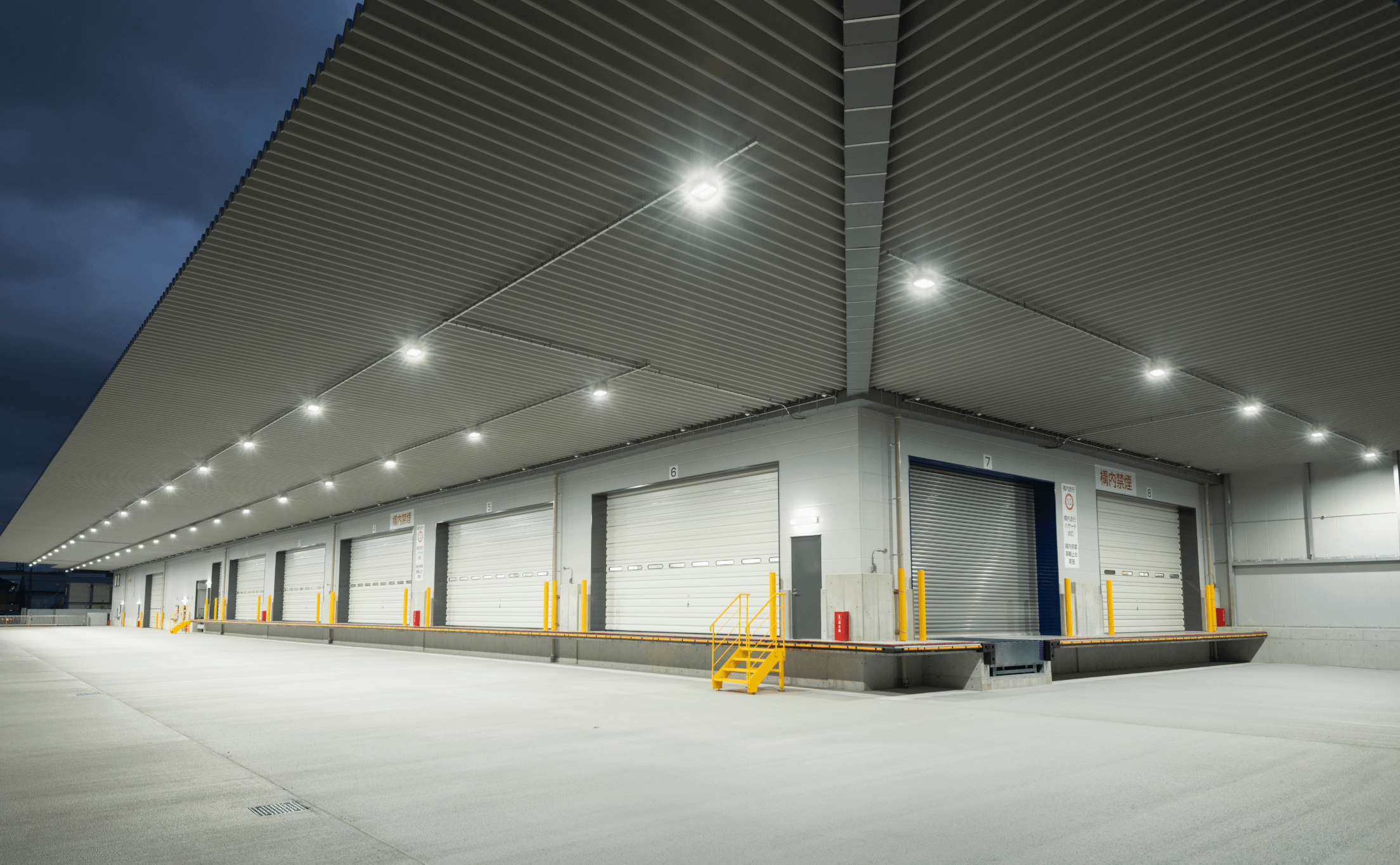 The logistics facility for a nationwide Japanese logistics company serves as the central hub for the Osaka region. In the 3-story warehouse, lighting fixtures are optimized according to the height of each floor. Notably, the high-bay lighting fixtures are embedded with own power units, and among them are the high-end lighting fixtures, which come with simple cubic enclosures and provide brightness equivalent to 700W mercury lamps. With such planning, a sufficient illuminance is achieved even for a warehouse with a ceiling exceeding over 5m high.